Max Dolgicer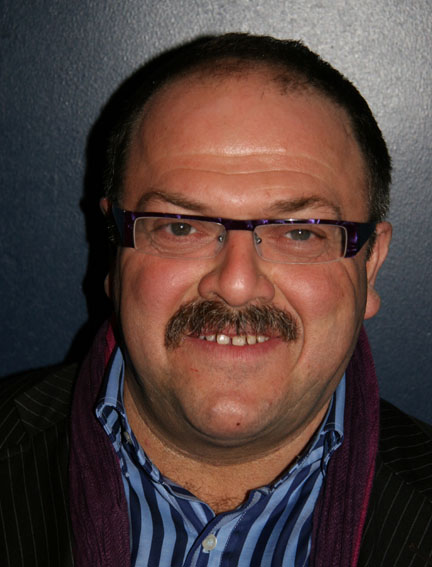 Max Dolgicer is a Managing Director at International Systems Group (ISG), Inc (www.isg-inc.com), leading consulting firm that specializes in IT Strategy, Cloud Computing, SOA and large scale integration projects. He is also a Senior Consultant with Cutter's Enterprise Architecture practice. Mr. Dolgicer has been involved in leading management and technical roles in the major engagements for ISG's clients including 3M, Carey International, United States Patent Office (USPTO), New York Stock Exchange (NYSE), Credit Suisse, Federal Reserve of San Francisco, Allstate Insurance, Financial Times Interactive, MetLife, Principal Financial Group, Cigna, CitiGroup, Morgan Stanley, Delta Airlines, Goldman Sachs, and McKenzie Financial Corporation.
Mr. Dolgicer is a recognized speaker, instructor and lecturer. He presents extensively at many industry events including Cloud, SOA and Application Integration conferences. He is currently a Chairman of "Cloud Computing, SOA, Social Software Platform and Mobile Workforce – Redefining Enterprise IT" Conference.
Mr. Dolgicer has more than twenty years of management and technical experience in development and support of mission-critical business applications and software products. Mr. Dolgicer's academic background includes a Master in Computer Science from Technion, Israel Institute of Technology.
Frank D. Greco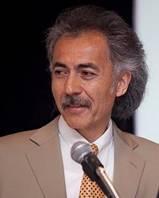 Frank D. Greco is the Director of Technology for Kaazing Corporation. He is responsible for guiding customers with new technology approaches that leverage the value of extending application protocols over the web and how the new web communications stack is a key component of an enterprise architecture, particularly cloud and mobile infrastructures.
Frank has deep experience in capital markets IT projects for over 15 years and has worked on global architecture, grid/cloud computing, innovative user interfaces, mobile computing and collaborative financial systems. Frank has been a "Java Champion" for many years and chairs the NYJavaSIG (largest Java User Group in North America) and the NYHTML5 User Groups.
John Mathon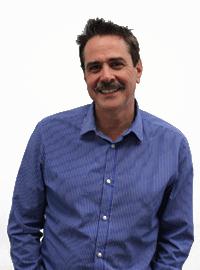 John has spent more than 20 years working on enterprise software for corporations worldwide. Prior to joining WSO2, he started other companies, created numerous patents, and has been a visionary for enterprise software. He is a founder of TIBCO software and inventor of the publish/subscribe paradigm where he helped establish TIBCO as a leading middleware provider. Besides TIBCO, he started Slam Dunk Networks now known as Cloud Prime, Mathon Systems in the DLP space, and has helped CA Technologies move to the cloud and SaaS.
John believes software simplicity helps create agility for the enterprise. He feels that integration is a key element of every corporation's plans because no company can replace everything they've done before with whatever is the latest and best technology. He also believes in simplicity and making products easy to use and understand, and simple to integrate, which enables enterprises to adapt to the constantly changing technological landscape.
Kevin Goslar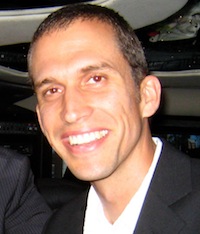 Kevin makes sure that ambitious development projects become success stories at Originate. Understanding both the business and technology worlds, he helps our partners develop bold ideas into powerful products, leads Originate's Los Angeles and Las Vegas based engineering teams in their implementation of those products, and helps with business development.
Before joining Originate, Kevin worked on a variety of large-scale web applications and infrastructure projects at Google, led the development of an online payment platform, social networks, realtime news aggregators, as well as lifestyle platforms at a variety of startups and incubators in the Los Angeles area. Kevin holds a Ph.D. in Business Computer Science.
Chad Jones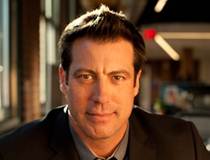 Chad Jones is the Vice President, Product Strategy at Xively, a division of LogMeIn. He has over eighteen years' experience driving strategic initiatives for start-ups and F50 companies and has traveled the planet discussing a vision for a better world through technology. He has served as Vice President of Product Management and Strategy at DynamicOps (acquired by VMware), Vice President, Product Management at Neocleus (acquired by Intel), Sr Director, Product Strategy at Softricity (acquired by Microsoft) and Sr. Product Manager with the Windows Client Team at Microsoft among others. Mr. Jones drives the strategic product roadmap for Xively, oversees GTM strategy as well as evangelizing Xively's vision for the Internet of Things.